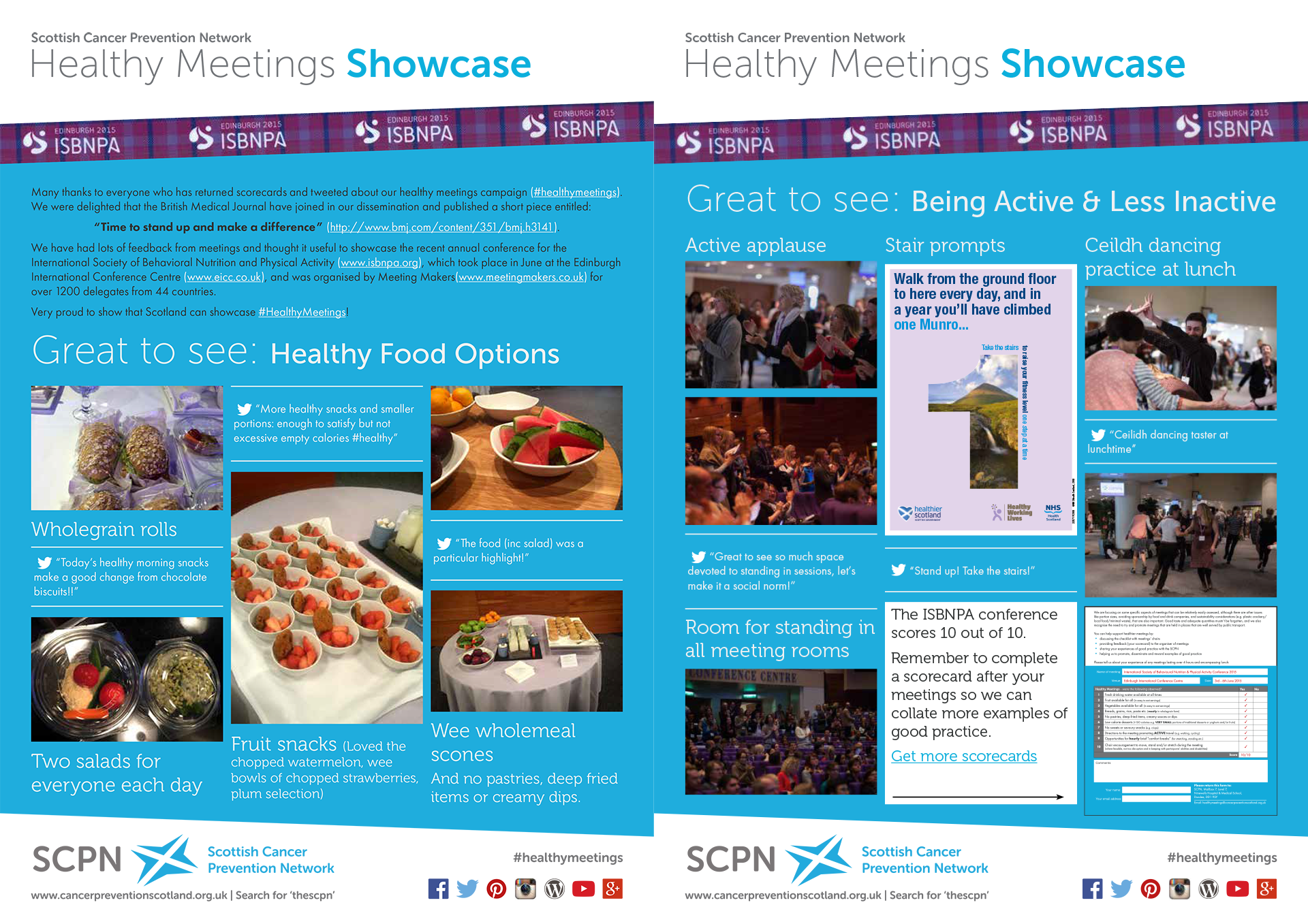 Many thanks to everyone who has returned scorecards and tweeted about our healthy meetings campaign (#healthymeetings).
We were delighted that the British Medical Journal have joined in our dissemination and published a short piece entitled: "Time to stand up and make a difference."
We have had lots of feedback from meetings and thought it useful to showcase the recent annual conference for the International Society of Behavioral Nutrition and Physical Activity (www.isbnpa.org), which took place in June at the Edinburgh International Conference Centre (www.eicc.co.uk), and was organised by Meeting Makers (www.meetingmakers.co.uk) for over 1200 delegates from 44 countries.
Very proud to show that Scotland can showcase #HealthyMeetings!