Courgette, Tomato & Chicken Bake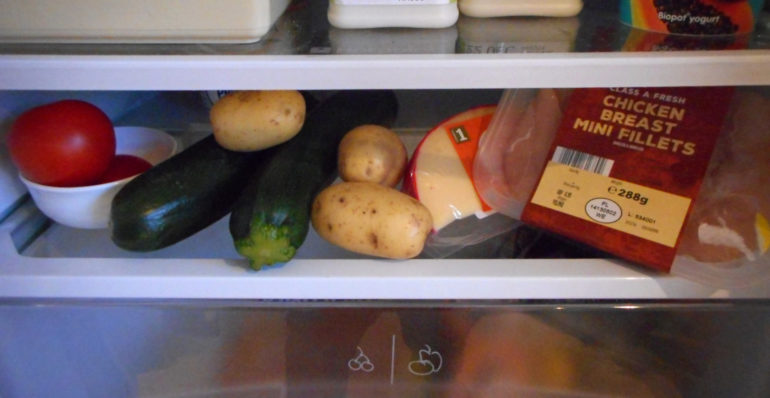 16
May 17
Recipe for Courgette, Tomato & Chicken Bake created for #HealthyShelfie 2016.
Ingredients
For The Bake
2 Medium Courgettes, sliced diagonally
25/1oz Reduced Fat Edam Cheese, grated
2 Cooked Chicken Breasts (or vegetarian equivalent), skinned and diced
2 Tomatoes, sliced
For The Sauce
1/2oz Low Fat Spread
1/2oz Plain Flour
150ml/Quarter Pint Semi-Skimmed Milk
Salt and Freshly Ground Pepper
Method
Preheat oven to 190C/375F/Gas Mark 5.
Cook the courgettes in boiling water for 4-5 minutes, drain well, and put in an ovenproof dish.
Sprinkle half the cheese over the courgettes. Place the diced chicken and tomatoes in layers and sprinkle with the rest of the cheese.
To make the sauce - melt low fat spread in a small pan. Stir in flour and cook for 1 minute, before slowly adding the milk and stirring continuously. Bring to the boil and allow to cook for about 2-3 minutes. Season to taste.
Pour the sauce over the chicken, courgettes and tomatoes. Bake in the oven for 20 minutes or until golden brown. Serve hot with a fresh green salad.

Find Similar Recipes:
Bake

Find Recipes With The Same Ingredients:
Black Pepper
|
Chicken
|
Courgette
|
Edam Cheese
|
Milk
|
Tomato