The SCPN are committed to getting the word about cancer prevention out to individuals, health professionals, policy makers and government. We want to let everyone know what they can do to stack the odds against developing cancer through lifestyle choices. It's not enough for individuals to attempt to change but health professionals, cancer charities and other agencies with an interest in this field should be informed about the latest research on how to support that change and policy makers and government have a role to play in ensuring our environment and legislative structures enable change rather than inhibit it.
We promote action for cancer prevention by hosting workshops and conferences, disseminating news on recent research, initiatives and events through our website, newsletters and social media platforms
People Behind the Scenes
Professor Annie Anderson – Co-director

Professor Annie Anderson is Professor of Public Health Nutrition at the University of Dundee. Annie graduated in 1979 as a dietitian, and after two years clinical practice, has pursued a research career with posts in the Universities of Cambridge, Aberdeen, Glasgow and the MRC Medical Sociology Unit. Her main interests lie in understanding factors that influence lifestyle change (principally diet and obesity) and the impact of theory based, behaviourally focused dietary and obesity interventions (policy, practice and individual) in relation to cancer and other chronic disease risk reduction.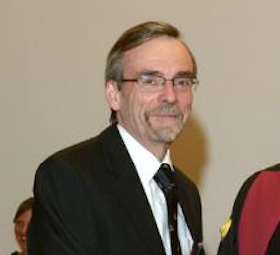 Professor Robert Steele – Co-director

Professor Robert Steele has been Professor of Surgery in the Department of Surgery and Molecular Oncology, University of Dundee since 1996. Professor Steele has held positions in Edinburgh, Aberdeen, Nottingham and Hong Kong. His research interests include colorectal cancer screening; molecular and cytogenetic abnormalities in colorectal neoplasia; prevention of colorectal cancer; stress response pathways in cancer and trauma; quality of life after colorectal surgery; adjuvant radiotherapy in rectal cancer; transanal treatment of rectal tumours; task analysis in cancer surgery and methods of training and assessment in surgery. Professor Steele is also Chairman of our parent charity, The Scottish Cancer Foundation.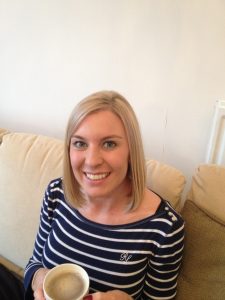 Dr Karen Barnett – SCPN Fellow

Dr Karen Barnett is a fellow with the SCPN and a post-doctoral researcher at the University of Dundee. Having completed her PhD in Epidemiology and Public Health in 2010, Karen has been involved in a number of research projects in the areas of cancer screening and prevention and multimorbidity, with a particular interest in lifestyle interventions and behaviour change.  Karen joined the SCPN team in February 2019 to assist in developing the networks strategic initiatives as well as contributing to the content and development of our quarterly newsletter, writing blogs and managing the SCPN's social media activities.

---
Dr Suzanne Zaremba – SCPN Fellow
---
Dr Suzanne Zaremba is a fellow with the SCPN and lecturer in nutrition at the University of Dundee. Since graduating with a Masters in Public Health Nutrition, Suzanne embarked on a career in nutrition research focussing on dietary fibre, appetite and reducing body weight. Suzanne completed her PhD at Queen Margaret University in 2018, joining the SCPN team in March 2020. As part of the SCPN Suzanne assists in developing strategic initiatives for the network, contributes to the content and development of the e-digest as well as writing blogs and helping manage the SCPN's social media presence.
---
Eóin McCann – Web Designer
Eóin McCann is a Digital Designer and alumni of the University of Dundee's Duncan of Jordanstone College of Art & Design. Eóin works tirelessly each quarter to design and collate the SCPN newsletter.