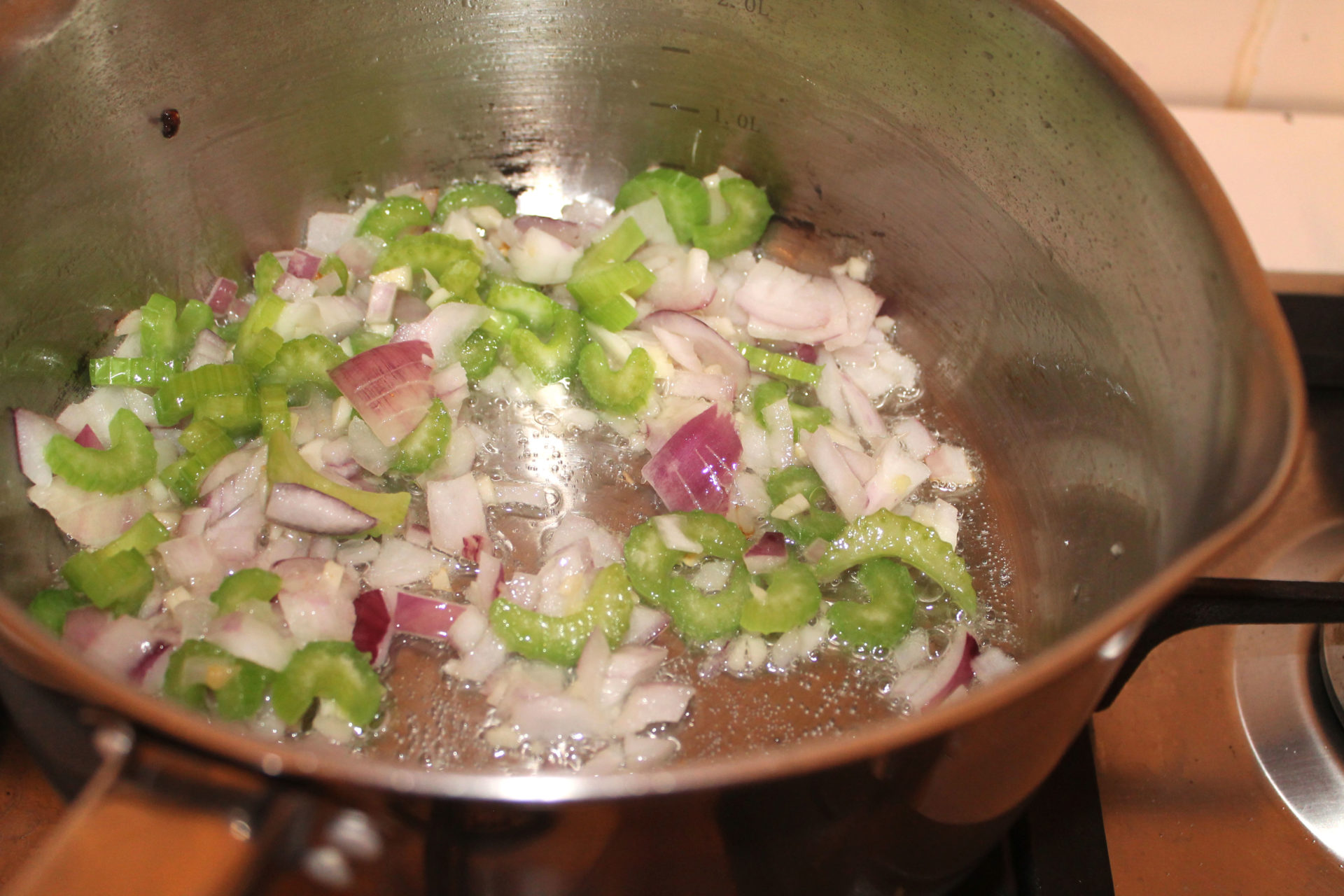 10
May 17
Ingredients
200g Yellow Split Peas
1 Onion, peeled & chopped
1 Stick Celery, washed & chopped
1 Clove Garlic, peeled & chopped
¼ tsp Chilli Powder (more if you like it hot)
2 tsp Ground Ginger or 2" Fresh Ginger, grated
¼ tsp Cinnamon and ¼ tsp Ground Cardamom or Mixed Spice
2 Dried Apricots, finely chopped
1.5 Litres Boiling Water
3 tbsp Sunflower Oil
Method
Soak the peas overnight or for 6 hours in cold water. (If you don't have time, cover with water and microwave for 15 minutes, then rinse well.)
Heat the oil in a large pan, then fry the onion, garlic and celery for about 5 minutes.
Add the ginger and chilli, and stir. After a few moments, add the spices and stir for 30 seconds. (Be careful, these burn easily!)
Add water and stir, before adding the spilt peas and chopped apricots.
Stir again, put the lid on, and simmer for 45 minutes, stirring occasionally. Check every so often and add more water if required.
Blend, serve and enjoy!

Find Similar Recipes:
Soup

Find Recipes With The Same Ingredients:
Apricot
|
Cardamom
|
Celery
|
Chilli
|
Cinnamon
|
Garlic
|
Ginger
|
Onion
|
Split Pea