Greek Fava with Tomato Salsa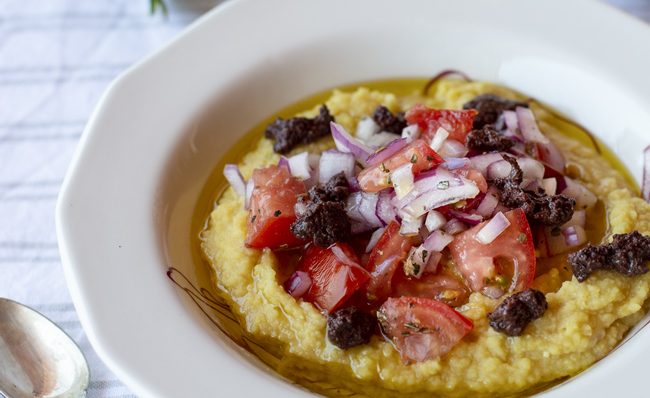 14
Jan 20
This amazing starter dish has really had a comeback in Greek Tavernas over the last couple of years.
Ingredients
2 cups yellow split peas (aka fava)
Juice of 1 lemon
2 red onions
2 big tomatoes
1 Tbsp olive tapenade
1 Tbsp extra virgin olive oil
Pepper, dry oregano for seasoning
Method
Boil the fava with water and 1/4 of the onions for 30min. Once done, blend to a smooth paste adding half of the lemon juice.
Chop the tomatoes and rest of onions, stir together in a bowl adding the seasoning, rest of lemon juice and olive oil.
 Serve the fava in a deep plate and add the chopped tomatoe mixture on top.
Finally add the olive tapenade in little dollops and serve with warm pitta bread.

Find Recipes With The Same Ingredients:
olive tapenade
|
onions
|
oregano
|
split peas
|
tomatoes