Moroccan Chickpea Soup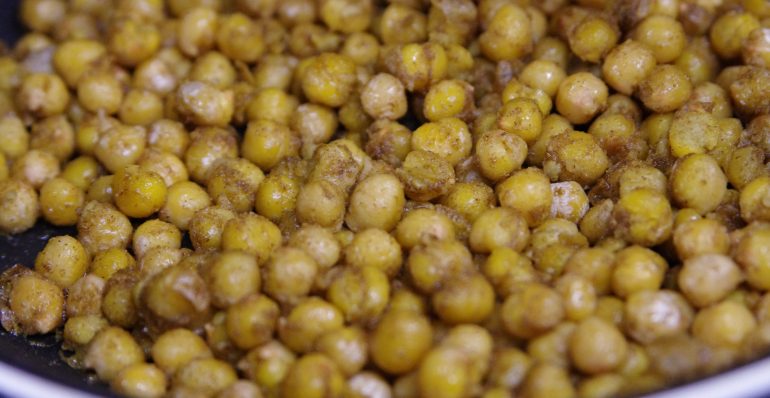 16
Jan 18
Ingredients
1 Onion, peeled and chopped
1 clove of garlic, peeled and chopped
2 sticks celery, chopped small
400g can of chopped tomatoes
400g can chickpeas, rinsed and drained
1 tsp ground cumin
1 tsp garam masala
1/4 tsp chilli powder
1 stock cube, dissolved in 1 litre of hot water
Method
Heat 2 tbsp of oil in a large pan. Fry the onion and garlic until transparent.
Add ground cumin and cook for a further 2 mins.
Add celery and cook another 5 mins.
Add stock, tomatoes, chickpeas and chilli and simmer for 8 mins.
Blend 3/4 of the soup then add to the non blended and serve.

Find Similar Recipes:
Soup