Salmon with Warm Rice & Lentil Salad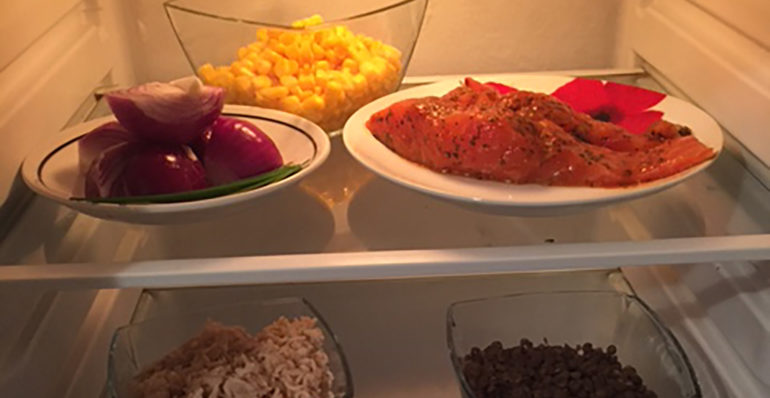 Recipe for salmon with warm rice and lentil salad created for #HealthyShelfie 2016.
Ingredients
150g Wholegrain Basmati Rice
150g Puy Lentils
250g Cherry Tomatoes
100g Sweetcorn
1 Red Onion, sliced
1½ tbsp Olive Oil
1 tbsp White Wine Vinegar
2 tbsp Fresh Chives, chopped
4 Salmon Fillets
Method
Preheat the oven to 200C, gas mark 6.
Cook the rice in boiling water for 10 minutes, add the lentils, and cook for a further 15 minutes until tender. Add the sweetcorn, cook for a couple of minutes, then drain and rinse.
Meanwhile, roast the tomatoes and onion in 1 tbsp of the oil for 15 minutes.
Whisk together the remaining oil and white wine vinegar, and stir into the rice, along with the tomatoes and chives. Season to taste, and cover with foil to keep warm while cooking the fish.
Place the salmon fillets under a preheated grill for 7- 8 minutes until cooked and serve with the rice salad.

Find Similar Recipes:
Salad

Find Recipes With The Same Ingredients:
Brown Rice
|
Chives
|
Lentil
|
Red Onion
|
Salmon
|
Sweetcorn
|
Tomato
|
Vinegar