Seasonal Veg with Turmeric and Paprika Chickpeas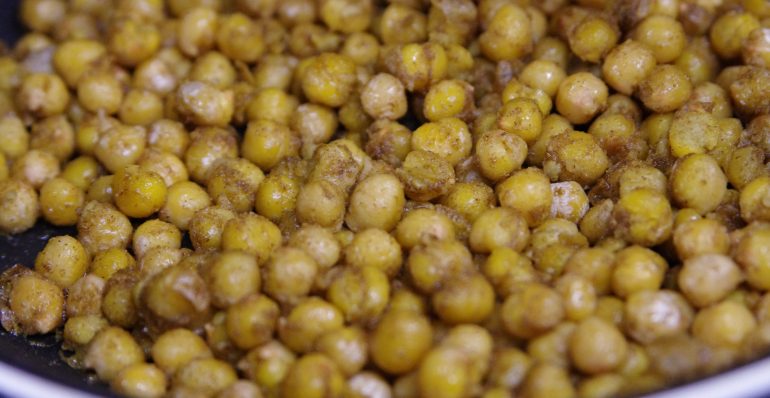 13
Jan 20
Ingredients
Chickpeas (230g cooked weight)
2 carrots
1 onion
1 garlic clove
1 red bell pepper
5 mushrooms
3 tomatoes
Reduced fat feta cheese
Olive oil
Turmeric
Paprika
Fresh basil
Method
Wash and chop all vegetables. For the carrots, use a peeler to shave the carrot into thin strips.
Add one tablespoon of olive oil to a pan. Add the chopped garlic and onion and heat until translucent.
Add the mushrooms, followed by the pepper and heat for 2-3 mins.
Add the carrot and stir well, heat for 2-3 mins.
If using canned chickpeas, drain and rinse. Add cooked chickpeas to the pan along with one teaspoon of turmeric and one teaspoon of paprika. Stir well. Continue to heat and stir for 5 mins.
Serve with a side of slices tomatoes garnished with fresh basil and sprinkled with feta.

Find Recipes With The Same Ingredients:
Carrot
|
Chickpeas
|
feta
|
Garlic
|
Mushrooms
|
Pepper
|
Turmeric