Butternut Squash, Chilli & Mint Soup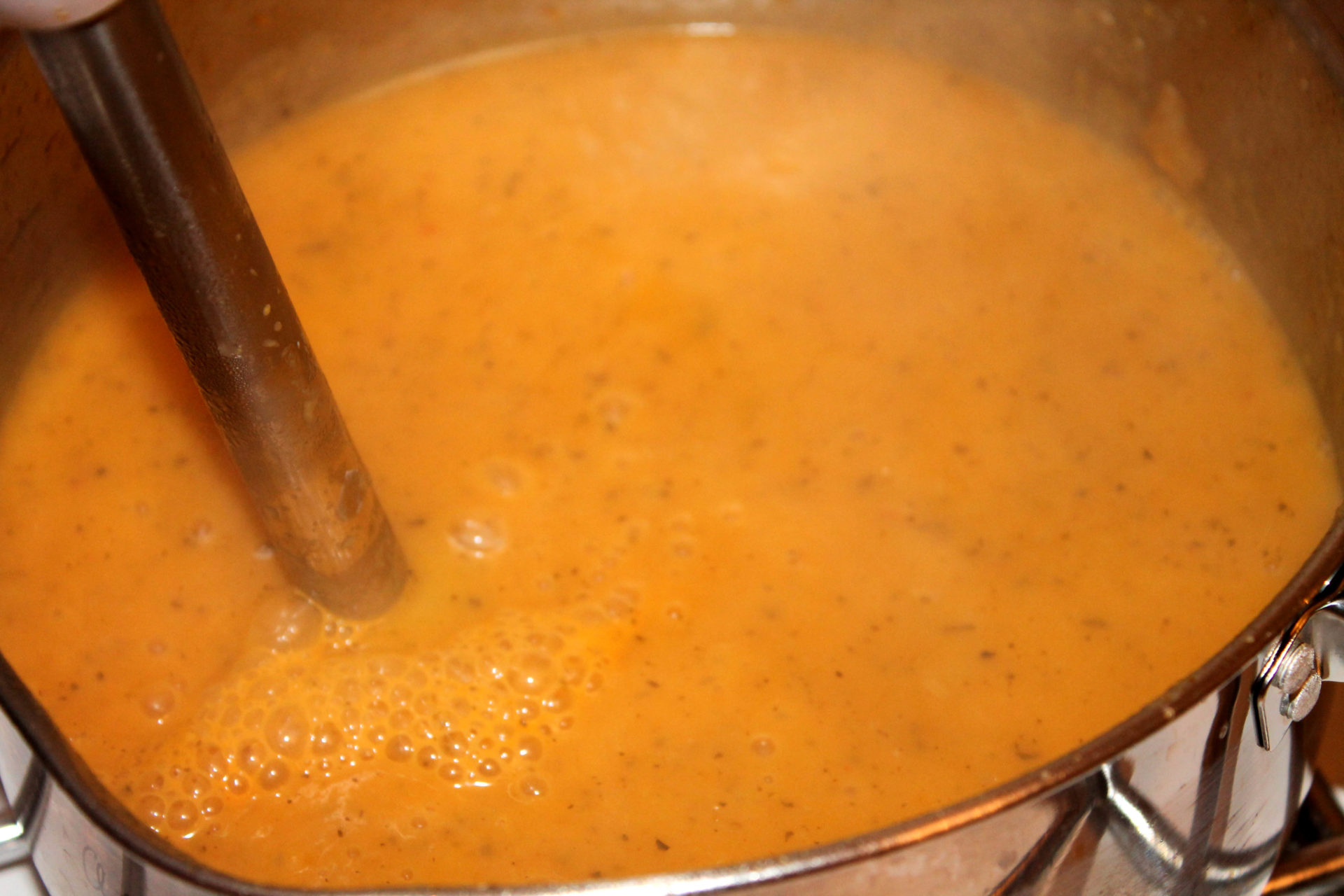 10
May 17
Ingredients
1 Onion (peeled & chopped)
1 Clove of Garlic (peeled & chopped)
1 Green Apple (peeled, cored & chopped)
1 Butternut Squash (peeled, seeds removed & chopped)
¼ Tsp Chilli Powder (more if you like it hot)
1 Tsp Paprika
1 Litre Hot Water
Fresh/Dried Mint Leaves (chopped)
3 Tbsp Sunflower Oil
Method
Heat the oil in a large pan, frying the onion and garlic until transparent.
Add the paprika and chili, and cook for a further 2 minutes.
Add the butternut squash, apple and stock, and cook for 20 minutes.
Liquidise (partially if preferred) and add dried mint or chopped fresh mint.
Serve and enjoy.

Find Similar Recipes:
Soup