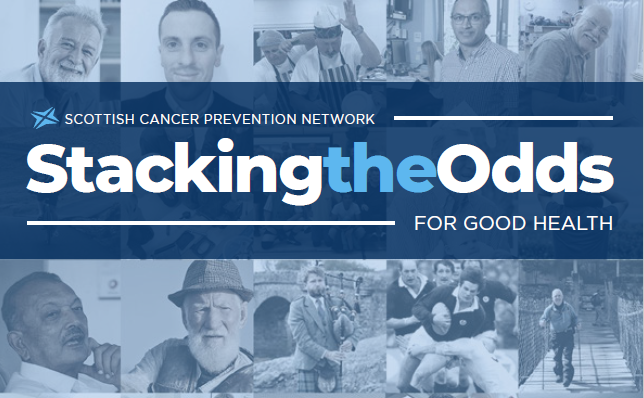 Stacking the Odds for Better Living & Better Men's Health
We have developed a publication to deliver cancer prevention, screening and lifestyle advice.  The publication is now being distributed to men attending AAA screening clinics in Tayside and Fife and through Urology Clinics in Tayside.
The publication includes articles on Men's Sheds, walking football, electric cars, men's health, cancer screening and more.
Thank you to all those who completed our evaluation of the magazine.
The winner of the random prize draw and who will be receiving the £50 charity donation is Bowel Cancer UK