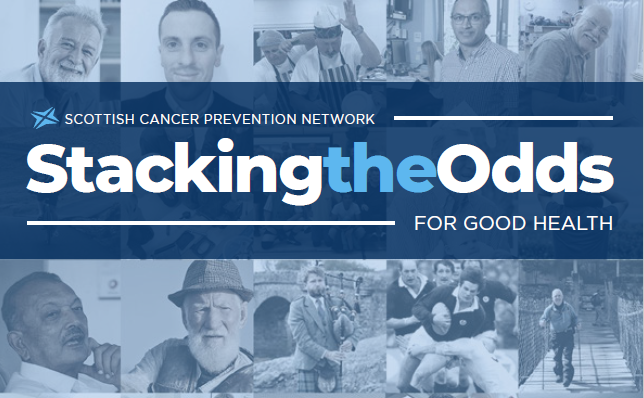 Stacking the Odds for Better Living & Better Men's Health
We have developed a publication to deliver cancer prevention, screening and lifestyle advice.  The publication is now being distributed to men attending AAA screening clinics in Tayside and Fife and through Urology Clinics in Tayside.
The publication includes articles on Men's Sheds, walking football, electric cars, men's health, cancer screening and more.
Please do complete the evaluation for a chance to win your favourite charity £50 in the prize draw.
https://www.surveymonkey.co.uk/r/stackingTHEodds