"1 in 3 Cancers" Campaign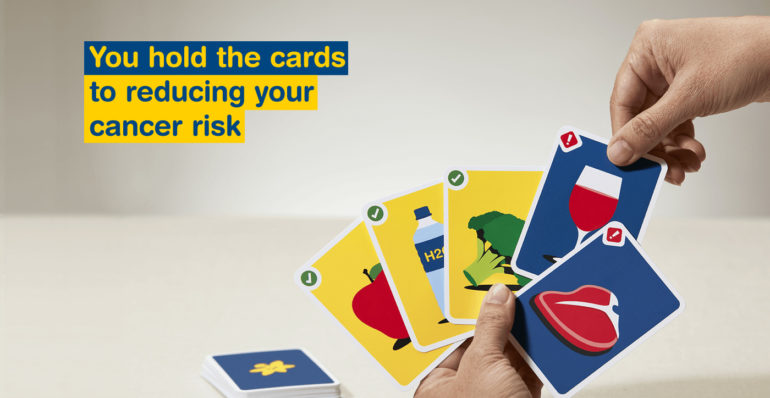 By Kathy Chapman, Director, Cancer Programs Division, Cancer Council NSW
In Australia, Cancer Council NSW is excited to launch a new cancer prevention campaign, addressing ways people can reduce their cancer risk through healthier lifestyle choices.
The "1 in 3 Cancers" campaign is based on the strong evidence linking modifiable lifestyle behaviours to cancer risk, and draws on research published in 2015 in the Australian and New Zealand Journal of Public Health; Cancers in Australia in 2010 Attributable to Modifiable Risk Factors.
Findings from Cancer Council's 2016 NSW Community Survey on Cancer Prevention showed a low level of awareness of the cancer risk associated with being inactive, being overweight or obese, not eating enough fruit and vegetables, eating too much red and processed meat and drinking too much alcohol. By providing clear, evidence-based information about how lifestyle factors can influence cancer risk in the population, the campaign hopes to help people make positive changes to reduce their risk of cancer.
The campaign will run across NSW TV, digital and social media channels for six weeks. All campaign resources, including the 60 second TVC, can be viewed on the campaign website www.1in3cancers.com.au. A Cancer Risk Quiz is also available on the campaign website, helping users to understand their cancer risk status and gain tips for reducing their cancer risk.
---
This article was originally published in The SCPN Newsletter Volume 8, Issue 1. Read the digital newsletter below using Issuu, or feel free to download the PDF.
View the PDF