10 years on alcohol in action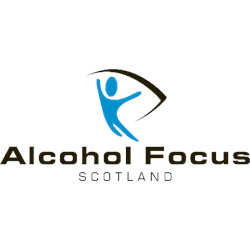 Alison Douglas, Chief Executive Alcohol Focus Scotland
On the 25th of November 2009, then Cabinet Secretary for Health, Nicola Sturgeon MSP, introduced the Alcohol etc (Scotland) Bill to
the Scottish Parliament on behalf of the Scottish Government. In light of the success of the preceding Labour/Liberal Democrat administration's ban on smoking in public places, Sturgeon was emboldened to take radical steps to turn the tide of alcohol harm. The Bill contained measures designed to reduce consumption across the whole population as well as targeted groups. It was informed by the World Health Organization (WHO) "Best Buys" for alcohol policy: increase price, control availability and restrict marketing.
The Bill included a ban on multi-buys (eg. three bottles of wine for the price of two), which was credited in cutting consumption by 1%. Provisions to introduce a minimum unit price (MUP) for alcohol were voted down by opposition parties. MUP legislation did gain
Parliamentary approval at the second time of asking, in 2012, although it took a further six years to implement due to litigation fronted by the Scotch Whisky Association. The early signs are encouraging with sales of alcohol down and heaviest drinkers most affected, as was expected.
Attention is now turning to regulating alcohol marketing with the Scottish Government committing to consult on restrictions in spring 2021. We can anticipate further robust efforts from the alcohol industry to block any such legislation. The third WHO "Best Buy"– controlling availability – is the missing link in Scottish alcohol policy. With over 16,000 places to buy alcohol in Scotland and 97% of licences approved each year, it is clear our current licensing system is failing to deliver for people and communities, and is contributing to health inequalities. It's time this was addressed.