A few minutes to check your breasts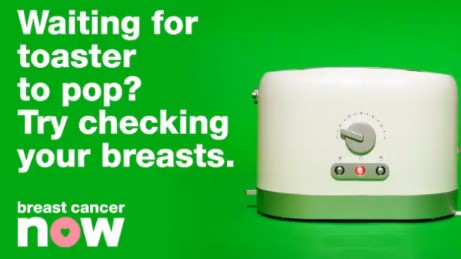 Has anyone seen the Touch Look Check campaign from Breast Cancer Now which is running throughout October to mark Breast Cancer Awareness month? The great graphics show how easy it is to check your breasts – we brought you #kettlecise and now here's something that doesn't take any longer than making your toast in the morning!
But the key is to do it regularly and know the signs and symptoms of breast cancer, so you know what changes to look out for. A couple of minutes once a month may just save your life – that just be worth doing.
Visit the Breast Cancer Now website to find out more. You can also follow BCN on Facebook or Instagram to see the campaign in action.