ActWELL Study – Celebrating the Lifestyle Coaches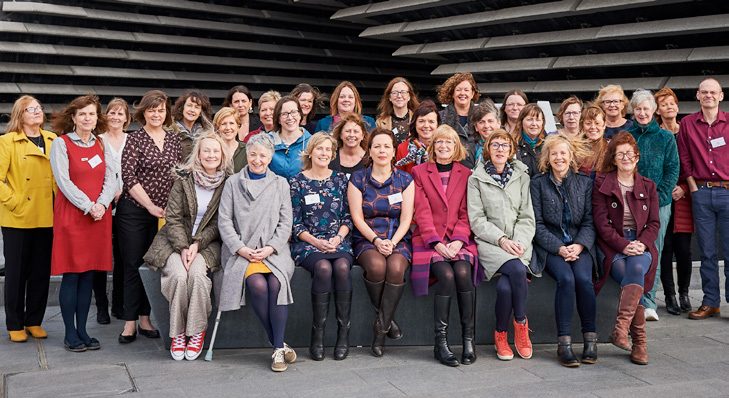 Breast Cancer Now held an event at the V&A in Dundee on Thursday 21st March to thank volunteer lifestyle coaches for their involvement in the ActWELL project.
Breast Cancer Now has supported the delivery of ActWELL by providing a team of volunteer lifestyle  coaches to deliver a lifestyle intervention to trial participants. Since the three-year trial began in May 2017, 66  volunteers have been trained to deliver the intervention with 45 volunteers actively taking on  participants across the four ActWELL sites.
In total 28 volunteer lifestyle coaches joined us to celebrate everything that has been achieved on  the project to date. They heard updates from Professor Annie Anderson on trial progress and Fiona  Hazell, Director of Communications and Engagement at Breast Cancer Now. There was also an opportunity for volunteers  to share their experiences and provide feedback on their involvement on the project before
finishing the day with a celebratory lunch.
"I was delighted to be invited to the ActWELL celebration in Dundee. It was great to hear more  about how the trial is going and meet some of the other coaches again", Sally Newton, ActWELL volunteer lifestyle coach.
The lifestyle coaches have completed around 525 face to face intervention visits and over 1800  phone calls. Retention in the study is going well with over 80% of women so far returning to  complete their final measurement visits at the research centres. Follow up will continue until August this year.