Art and Design Prize 2019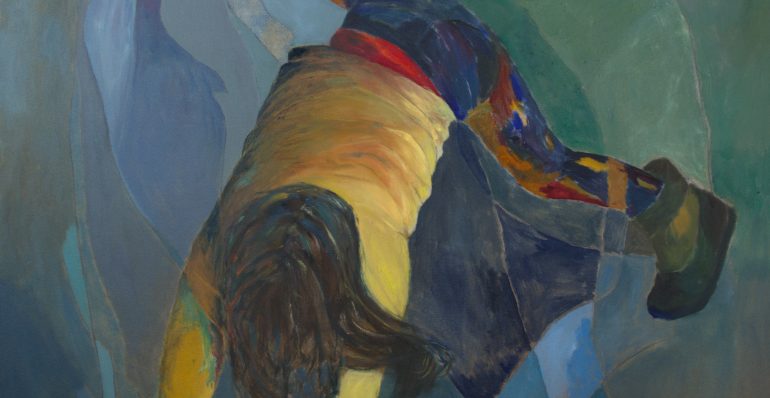 We are delighted to announce Kinga Elliot as this year's recipients of the SCPN Art and Design prize for Creative Communication. Kinga is a third year painting student at Gray' School of Art in Aberdeen and was inspired to paint 'Cartwheel' after watching her daughter roll out cartwheels along St Cyrus beach. Kinga recognised the sheer joy that a physical activity can bring, stirring memories but also the recognition that we lose sight of such pleasures in adulthood. Kinga wanted to capture the childlike joy of the flow of movement for fun…. no challenges or competition.
Kinga regularly swims and walks to help herself relax and wants the painting to trigger others to think of moment and activity and rebalance. By emphasizing the fun side of activity, Kinga hopes to encourage 'the rediscovery within us, of the child who loves moving'. When we had the chance to interview Kinga, she told us "I hope to engage the viewer with this image and inspire the love of exercise and being physically active."
Everyone at the SCPN would like to wish Kinga the best of luck in her final year and future endeavors!