#Be Physically Active in everyday life to reduce cancer risk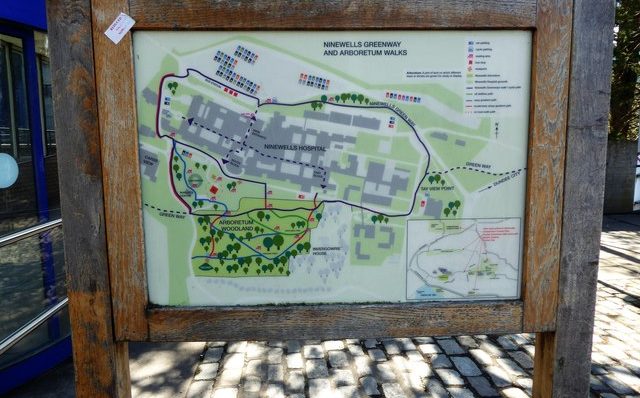 Many of us have heard of the Daily Mile, an initiative to improve the health of our schoolchildren. The brainchild of a Stirling head teacher who observed her pupils' lack of fitness, she introduced a daily run in school grounds, getting pupils out in the fresh air for 15 minutes a day, no matter the weather. Teachers, pupils and their families are hugely enthusiastic about this free initiative and research has shown that
The Daily Mile can increase attainment in primary school, while parents have reported an increased interest in health and wellbeing from their children.
Following the success in schools The Scottish Government now wishes to extend the Daily Mile into public sector and private sector workplaces to achieve the vision of a Scotland where more people are more active, more often.
NHS Tayside launched the Daily Mile for staff in May this year. It is estimated that most employees will manage a mile in around 20 minutes at an easy to moderate pace.
A communication plan has been drawn up to publicise aspects of the initiative via the staff intranet:
• An organised 30 minute staff walk is held every Tuesday, in conjunction with Steps to Health Dundee, led by a qualified walk leader.
• Maps of suggested walks are freely available
• Walking meetings are encouraged
• Participation is encouraged in Charity Challenges e.g. Paths for All Step Count Challenge, Move More MacMillan step Count Challenge or Walk the World challenge. Pedometers are available and mobile app use encouraged to log steps.
Walking opportunities in the workplace are underpinned by evidence that extended sitting is an independent risk factor for some cancers.  Support is provided by The Chief Medical Officers recommendation to reduce sedentary time, The Toronto Charter for Physical Activity, The Health Promoting Health Service: Action in Secondary Care Settings and the NICE Physical Activity in the Workplace guideline all of which
support physical activity programmes in workplaces, in particular walking and active travel, to improve staff health and reduce staff absence.
See also our blog from Prof Annie Anderson on her daily mile https://scpnblog.wordpress.com/2018/06/25/walk-a-mile-in-myshoes/.