Blueprint to beat cancer: updated WCRF Cancer Prevention Recommendations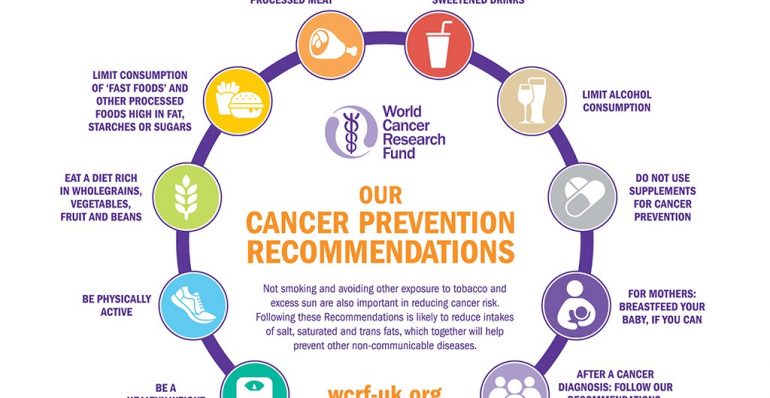 By Deborah Hyde, World Cancer Research Fund UK
Lifestyles featuring little physical activity and lots of fast and processed food are fuelling overweight and obesity, resulting in dramatic  increases in cancer rates worldwide including across Scotland, according to the latest cancer prevention report from World Cancer Research  Fund (WCRF), which was launched on 24 May and backed by the SCPN.
The new report – Diet, Nutrition, Physical Activity and Cancer: a Global Perspective – is the result of an ongoing, worldwide review of  decades of evidence by world-renowned, independent experts. It provides strengthened evidence for a comprehensive package of behaviours that, when followed together across a lifetime, represent the most reliable blueprint available for living healthily to reduce cancer risk: these behaviours are encapsulated in WCRF's updated Cancer Prevention Recommendations. Importantly, the recommendations now
include separate recommendations to limit consumption of fast/processed foods, and sugar-sweetened drinks. WCRF's new report shows that overweight and obesity is a cause of at least 12 cancers, five more than WCRF findings a decade ago.
However, cancer prevention  depends not only on individual choices but also on governments creating an environment that encourages lifelong healthy eating and a physically active lifestyle. Launching the report, WCRF and the SPCN called on governments to prioritise cancer prevention through the  development and implementation of effective policies to address the rising burden of cancer in the UK and worldwide.