CERVICA – Tayside's smear guru for cervical screening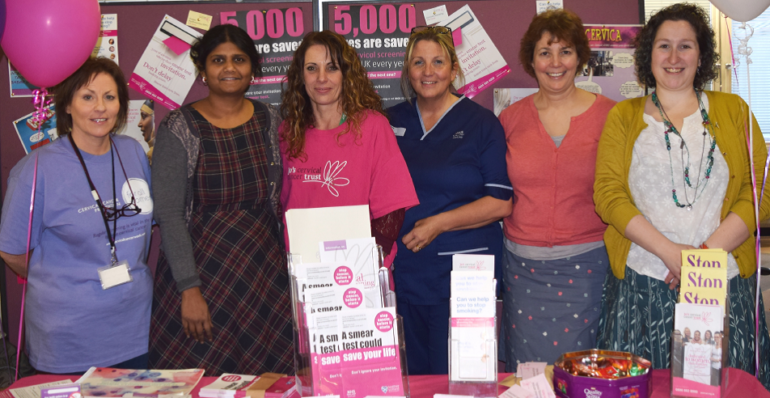 Dr Wendy McMullen, Cervical Cancer Lead, Dr Emma Fletcher, Specialty Registrar Public Health and Dr Kalpana Ragupathy, Lead Colposcopist, NHS Tayside
The uptake of cervical screening is declining. In 2016 only 69% of Scottish women were up to date with their smears – the lowest level in ten years. Concurrently we are seeing an increase in mortality from cervical cancer, with more than 2 women in Scotland now losing their lives to cervical cancer every week. Tragically, many women presenting with incurable cervical cancer have not had a smear in the preceding 10 years.
In Tayside we used the recent Cervical Cancer Prevention Week to launch CERVICA – our smear guru – to disseminate information to screening providers and the public using social media and social marketing, together with information stalls in local health facilities and public places. Cartoon strip posters were designed to address some of the myths about cervical screening and answer common questions concerning smear tests.
We know there are groups of very vulnerable women who need to be drawn into the screening programme. There is an urgent need to engage with women with chaotic lifestyles, including drug dependency and substance misuse, and to offer screening within the context of existing support networks. 1 in 4 women in Scotland have been victims of sexual assault and these women need a safe space in which to approach healthcare professionals https://vimeo.com/channels/490354.
A daytime clinic run in the GP surgery by a single-handed smear taker may not be the best environment for all women and we are now developing the work we started with CERVICA to pilot 'pop up' clinics in order to deliver screening to women with particular issues or additional needs. This work is being supported by the Scottish Government, who have recently launched additional on line resources for smear takers.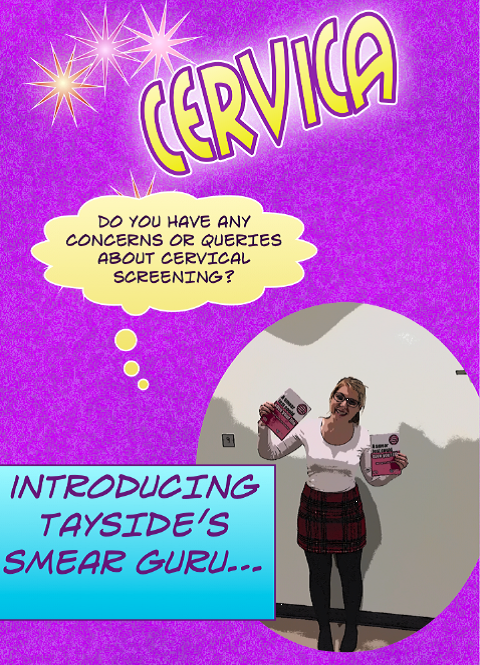 It is tragic that vulnerable women are still dying in this country from what should be a preventable disease. It is our professional responsibility to make sure all women are aware of the benefits of screening and do not die from fear or inability to access services.
---
This article was originally published in The SCPN Newsletter Volume 8, Issue 2. Read the digital newsletter below using Issuu, or feel free to download the PDF.
View the PDF