Interview – Dr Catherine Calderwood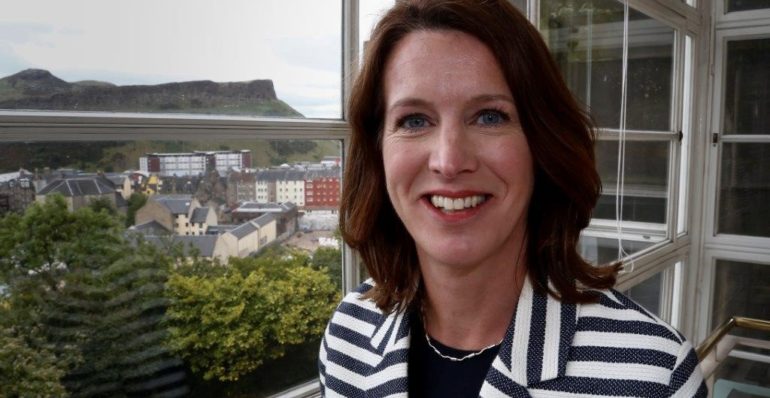 An interview with Dr Catherine Calderwood, Chief Medical Officer for Scotland
What do you enjoy most about your job?
My role is incredibly varied and I have the opportunity to meet extremely interesting people and become involved in many aspects of medicine and beyond. Last week for example I presented my first annual report Realistic Medicine in Holyrood, spoke at a health literacy conference, met orthopaedic surgeons and obstetricians in Glasgow, and talked about the Scottish successes in maternity services in the House of Lords.
What is the best decision you have ever taken?
To move to a Government advisory roles initially in Scottish Government working with Sir Harry Burns and then working for NHS England with Professor Sir Bruce Keogh. I thought I would miss clinical work too much to stay but I continue to have a maternal medicine antenatal clinic and enjoy the contact with pregnant women and their families. These moves have enabled me to become CMO in Scotland so very good decisions indeed.
What is the most important message you like to get across about cancer prevention?
Prevention is better than cure as Erasmus first said in 1500. The message that people really can make a difference for themselves personally and that physical activity and diet and not becoming overweight are also ways of preventing cancer not just the well known life style changes such as cigarettes and alcohol. Every little helps, even small changes add up.
What would people find surprising about you?
I have climbed Mount Kilimanjaro.
How do you relax?
With my children – my favourite place is by the sea if I can persuade them to come with me for a walk.
Five a day?
I eat a lot of apples and bananas – often in place of lunch as I don't get time.
When was the last time you weighed yourself?
2 or 3 weeks ago – I've recently joined a gym so that's part of the regime!
---
This article was originally published in the SCPN Newsletter Volume 7, Issue 2. Read the full issue here, or read the digital edition below (great full screen on mobiles).