Creating links between jogscotland and NHS Fife Primary Care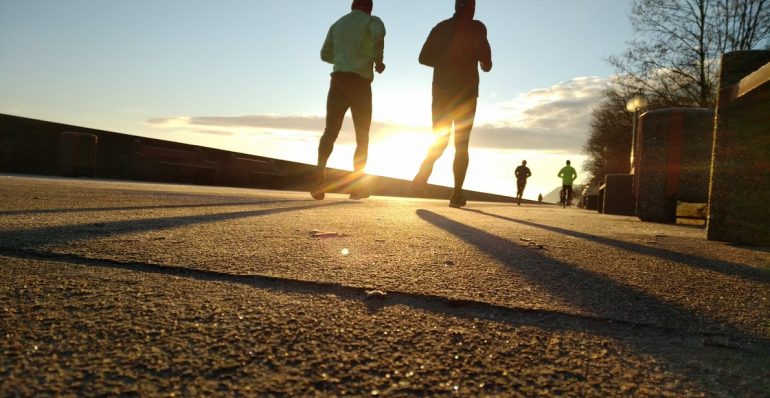 By Dr Gozde Ozakinci, Senior Lecturer, University of St Andrews
The latest results from the Scottish Health Survey 2017 show that although 65% of adults are meeting the current moderate or vigorous activity (MVPA) guidelines, 20% report very low levels of physical activity and there is clearly more work to be done in this area.
In July 2018, Scottish Government announced the Active Scotland Delivery Plan, encouraging collaboration across the Government, third sector, communities, and individuals. Importantly, the policy endorses social prescribing (signposting) in encouraging referral of patients from the NHS to community-based interventions to support physical activity participation and weight management.
We have recently started a research study (funded by the NHS Fife Endowment Fund) that aims to create a connection between jogscotland and primary care. Increasing physical activity is a challenge that needs to be addressed in a sensitive manner by a health care providers and it is plausible that a link with a jogging group might be a positive approach for the patient and the clinician. Jogscotland is Scotland's recreational running network with nearly 450 jog groups across Scotland aiming to get people active in a supportive and friendly environment. In our study we will conduct interviews with those registered in general practice to ask their views on how a jog group could be introduced during a general practice visit and the preferred way to link with a group. We will also interview GPs and nurses to ask their views on how best to open the topic of physical activity with their patients and joining jogscotland. Following these interviews, we aim to develop acceptable and feasible pathways linking primary care patients to jogscotland and test them. In building this partnership in Fife with jogscotland, we hope to show that it is possible and adaptable across Scotland.