CRUK Cancer Prevention Projects Innovation Showcase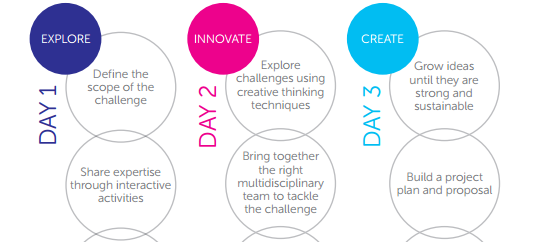 In early December, CRUK Innovation grant award holders came together with representatives from across CRUK, other funders, researchers and stakeholders for the first Innovation Showcase. During the showcase, award holders presented their findings from cancer prevention projects funded through the first round of Innovation Workshops held in early 2014 based on 'Harder to Reach Groups'.
These innovation workshops are a unique approach to funding population research at CRUK – 25 participants over three days exploring cancer challenges, building new collaborations and thinking outside the box to develop a pitch for a research project that's potentially funded on the spot. You can read more about this exciting new funding approach here.
The showcase was a great success, demonstrating that this novel seed-funding approach builds multidisciplinary collaborations, encourages innovation and accelerates progress to help us beat cancer sooner. Take a look at the summary report for the Innovation Showcase here.
If you're interested in finding out more about our cancer prevention workshops and how to apply for the next workshop in April 2016, get in touch with Lucy Davies