Decreasing sedentary behaviour – dance like nobody's watching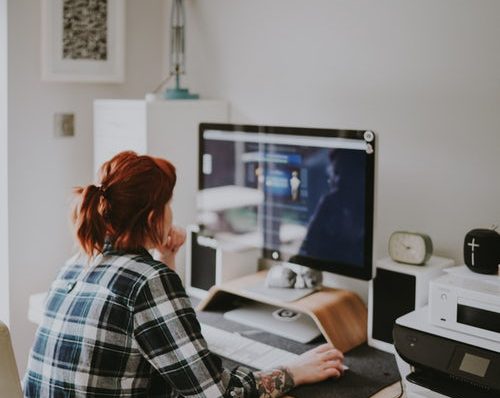 Now that spring has finally sprung and the nights are beginning to get lighter there is more opportunity to get outdoors and start thinking about being active but ALSO about ways to reduce sedentary behaviour throughout the day. Sedentary behaviour describes any waking behaviour characterised by an energy expenditure ≤1.5 metabolic equivalents, while in a sitting, reclining or lying posture [1]. Evidence suggests being sedentary has negative implications on physical and mental health. The World Cancer Research Fund Report states that long periods of uninterrupted sitting increases the risk of weight-gain and therefore cancer risk and is an independent risk factor for endometrial cancer [2].
Tips to break up sitting out of the house:
• Instead of sitting working or reading a book, go out for a short walk
• Park the car further away from your destination and walk the final part of the journey
• Take a resistance band and carry out some arm exercises while standing or walking
• Set an alarm (try a dance break!) after 30 minutes sitting
• Always take the stairs
Breaking up sitting time is important at work but also at home….
• Stand up during the adverts while watching TV
• Preparing food from scratch means you'll naturally spend more time standing
• Standing up while on the phone
• Try standing to read for a bit …. why sit all the time ?
• Dance, play and be active as often as possible …. Remember the phrase
"dance like nobody's watching"
And remember, even those who meet physical activity guidelines can still spend large parts of their day sedentary…. We need to think about enjoyable goals for BOTH being active and avoiding lengthy sitting periods.
1. Tremblay, M.S., et al., Sedentary Behavior Research Network (SBRN) – Terminology Consensus Project process and outcome. Int J Behav Nutr Phys Act, 2017. 14(1): p. 75.
2. World Cancer Research Fund/American Institue for Cancer Research. Continuous Update Project Expert Report Physical activity and the risk of cancer 2018