Getting Active after a Cancer Diagnosis – international action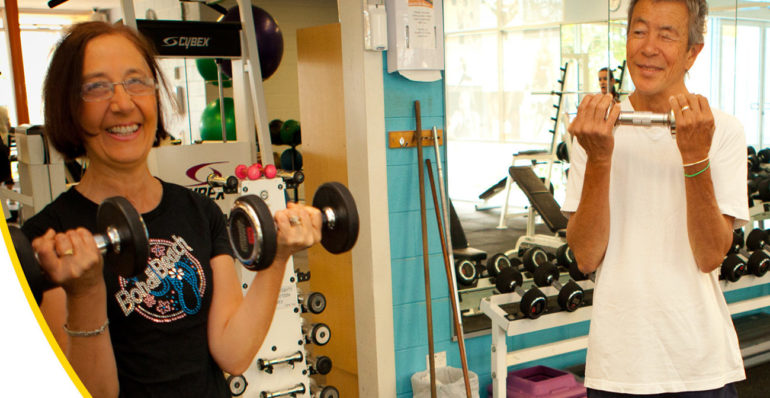 Cancer Council Western Australia's Life Now Exercise Program
The Life Now Exercise Program provides people previously treated for cancer an opportunity to participate in a group exercise program supported by a health professional, to build strength, improve fitness, reduce fatigue and improve overall quality of life. This program was developed in 2007 in response to an increasing body of research which identified exercise as an important part of cancer treatment and recovery. This tailor-made exercise program runs for 12 weeks, twice a week for an hour, and is facilitated by an Accredited Exercise Physiologist so participants can experience the benefits of exercise in a safe and supportive group environment.
An evaluation of the program has demonstrated significant and sustained improvements in the physical, mental and social wellbeing of cancer survivors. [1] Participants also valued this program for personal health benefits, the social interaction and the opportunity to exercise with others facing a similar life situation.
For more information on the other Life Now programs please visit https://www.cancerwa.asn.au/patients/support-and-services/life-now/

---
Cormie, P, Lamb, S, Newton, RU et al. Implementing exercise in cancer care: study protocol to evaluate a community-based exercise program for people with cancer. BMC Cancer *2017) 17: 103. doi:10.1186/s12885-017-3092-0 http://rdcu.be/o4ij
---
This article was originally published in The SCPN Newsletter Volume 8, Issue 1. Read the digital newsletter below using Issuu, or feel free to download the PDF.
View the PDF