Introducing more people to walking this summer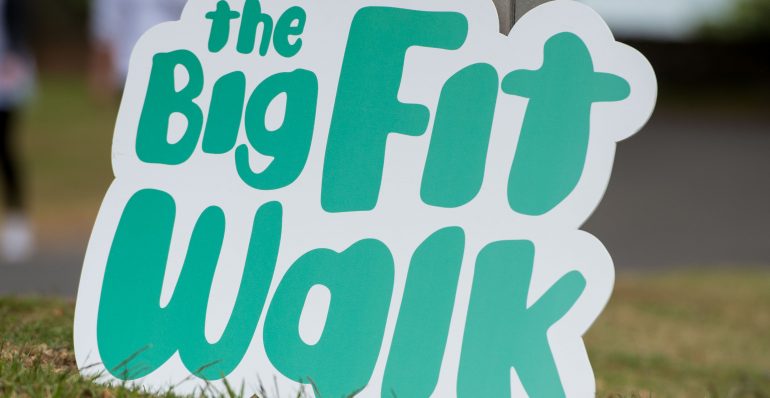 Claire McMenamin, Senior Development Officer, Macmillan
Paths for All's 2019 Big Fit Walk campaign is aiming to introduce more people to walking this summer.
Every year, the Big Fit Walk sees hundreds of organised walks taking place across Scotland in June, allowing people of all ages and abilities to enjoy the benefits of a short walk in a relaxed, friendly group.
This year, Paths for All are going a step further by encouraging people to not only take part in a Big Fit Walk this summer, but to join one of our 550 weekly Health Walks which run all year round.
With the theme of "Bring A Friend and Make a Few More", the 2019 campaign aims to highlight how being part of our growing walking network can be great for social health as well as physical and mental wellbeing.
Research shows that physical activity can benefit patients at all stages of the cancer care pathway. As highlighted in the Walking for Health report Walking Works (https://thescpn.org/WalkingWorks): "Walking is a free, gentle, low-impact activity that requires no special training or equipment. Almost everyone can do it, anywhere and at any time. It is easy to start slowly and build up gradually, as well as being the ideal exercise to fit around everyday life. It therefore addresses many of the reported barriers to being more active, such as lack of time, money, poor health and physical limitations."
Many Paths for All Health Walks are also Cancer Friendly and run in various locations, from the Scottish Borders to the Western Isles. These walks are being developed in partnership with Macmillan Cancer Support as part of the Move More Scotland programme.
To take part in a Cancer Friendly walk or to refer into the programme please contact your local Move More project directly by finding them on our online map (https://www.pathsforall.org.uk/walking-for-health/healthwalks).