Ireland passes landmark alcohol legislation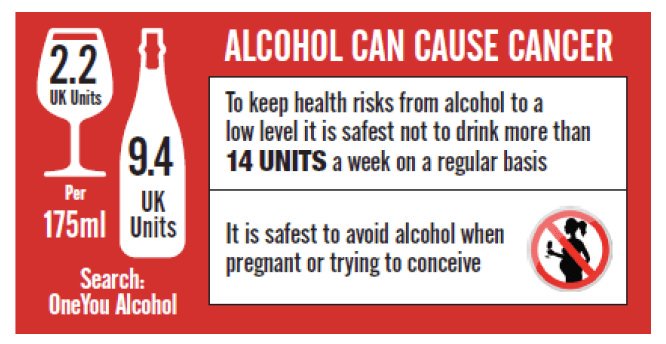 Due to strong scientific evidence that all types of alcoholic drinks are a cause of several types of cancer (Breast, Bowel, Liver, Mouth and  throat, Oesophagus (squamous cell carcinoma) and Stomach) the World Cancer Research Fund recommend that for cancer prevention it's  best not to drink, but if you do decide to drink to keep below the government's recommended level of 14 units per week.
On October 3rd  2018, the Republic of Ireland passed a bill aimed at addressing the country's drinking habits. Like Scotland, the Republic of Ireland has a somewhat unhealthy relationship with the normalisation of alcohol consumption in society. The raft of measures being introduced in Ireland include minimum unit pricing, restrictions on advertising, health warnings on labels, and the regulation of advertising and sponsorship of alcohol products. For the first time ever the country will see the specific warning that alcohol is linked to cancer – long overdue!
Read more here.