The Global Cancer Burden: Necessity is the Mother of Prevention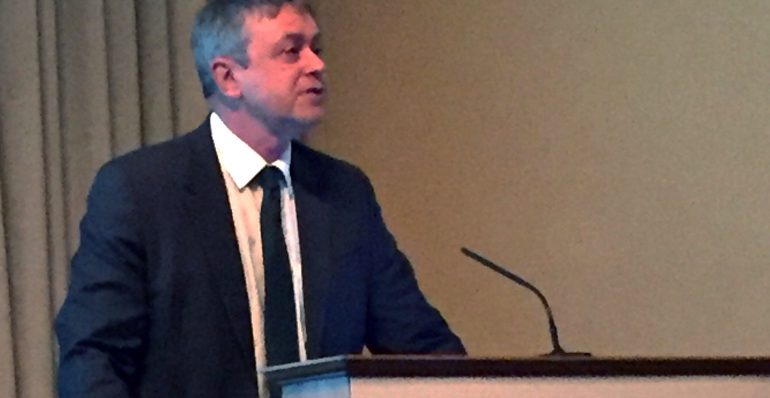 On Monday 10th July, Dr Christopher P. Wild, Director of the International Agency for Research on Cancer (IARC), Lyon, France, delivered the SCF / Cruden Foundation lecture at the Royal Society, Edinburgh. Entitled 'The Global Cancer Burden: Necessity is the Mother of Prevention', Dr Wild argued that an adjustment in attitudes and priorities towards cancer prevention is required:
"No country can afford to treat its way out of the cancer problem: a balanced, integrated approach to prevention, early detection and treatment is required."
Highlighting the European Code Against Cancer, Dr Wild suggested that it is important to adapt prevention strategies to the national or regional situation and that these strategies may be hard to implement, require persistent personal behaviour changes and be hard to measure the success of due to the length of time they may take to bear fruit. Governments are often looking more to short term goals so may be difficult to persuade of the benefits in cancer prevention. With time, vision and leadership however, prevention strategies can be implemented and form part of an integrated approach along with early detection, and treatment, including palliative care.
A full report is available here.
---
This article was originally published in The SCPN Newsletter Volume 8, Issue 3. Read the digital newsletter below using Issuu, or feel free to download the PDF.
View the PDF