Alcohol, Cancer and a 50p MUP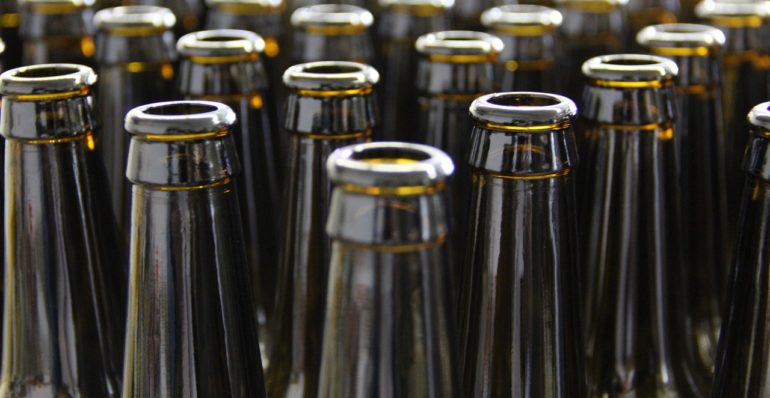 The Scottish Parliament passed a bill in 2012 to bring in a 50p minimum unit price (MUP) for alcohol in Scotland. [1] The measure has been subject to a legal challenge by the alcohol industry [2] but in October 2016 the policy was found to be compatible with EU law by the Scottish Court of Session. [3]
Previous research has shown that this policy will reduce average consumption in Scotland by 3.5% (0.5 units/week) and annual alcohol attributable mortality by 7.4% (121 deaths/year) by the year 2020. [4]
A recent study commissioned by the Policy Research Centre for Cancer Prevention (PRCP), Cancer Research UK [5] , showed that a 50p minimum unit price in England would result in the following over the next 20 years:
Reduce all alcohol-attributable deaths by 7,200, including cancer deaths by 670
Reduce all alcohol-attributable hospital admissions by 386,000, including 6,300 for cancer admissions
Reduce healthcare costs by £1.3 billion
These findings are a strong reminder of why population level alcohol interventions are vital for the sustainability of the health service. The data presented in this report clearly show that MUP is an effective measure for preventing not only cancer, but also other alcohol attributable harms to society.
For more information please contact Dr Gillian Rosenberg gillian.rosenberg[at]cancer.org.uk.
---
References
Alcohol (Minimum Unit) Pricing Act 2012.
Lord Carloway. Opinion of the court delivered by Lord Carloway, the Lord President in the reclaiming motion the Scotch Whisky Association and others against the Lord Advocate and the Advocate General. First division, Inner House, Court of Session., 2016.
Angus C, Holmes J, Pryce R, Meier P, Brennan A. Model-based appraisal of the comparative impact of Minimum Unit Pricing and taxation policies in Scotland. An adaptation of the Sheffield Alcohol Policy Model version 3: University of Sheffield, 2016.
Angus C, Holmes J, Pryce R, Meier P, Brennan A. Alcohol and cancer trends: Intervention Studies: University of Sheffield and Cancer Research UK, 2016.
---
This article was originally published in The SCPN Newsletter Volume 8, Issue 1. Read the digital newsletter below using Issuu, or feel free to download the PDF.
View the PDF