New WCRF Cancer Health Check goes online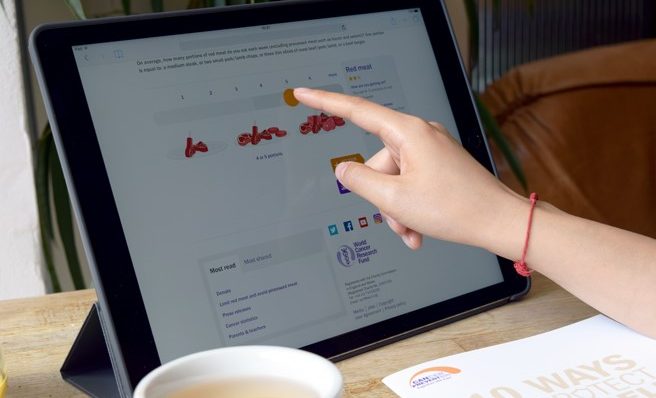 By Deborah Hyde, World Cancer Research Fund UK
Many of us may feel that we lead a relatively healthy life – and that it's not us who needs to make any changes. Alternatively, others may feel that there are so many changes they need to make that they don't know where to begin.
Following the recent launch of its latest cancer prevention report and updated Cancer Prevention Recommendations, World Cancer Research Fund (WCRF) is committed to giving  everyone the most up to date and authoritative information about cancer prevention and survival in relation to diet, nutrition and physical exercise, enabling them to make healthy lifestyle choices. So WCRF has launched a brand new, online Cancer Health Check tool.
By answering some simple questions about their lifestyle, people using the new Cancer Health Check can see which areas they are doing well in when it comes to eating a healthy diet, being more active each day and maintaining a healthy weight, and which areas they could make changes in, to reduce their cancer risk.
The new online tool is quick and easy to use. It links users through to WCRF's updated Cancer Prevention Recommendations, as well as providing them with practical tips on how to make those small, but key, lifestyle changes. It can be used by individuals or with the help of health professionals such as practice nurses who can also provide support, guidance and signposting for vulnerable groups. It has already proved very popular with visitors to WCRF's website.
WCRF's online Cancer Health Check tool can be found at: wcrf-uk.org/cancertool