NHS Inform Website Redesign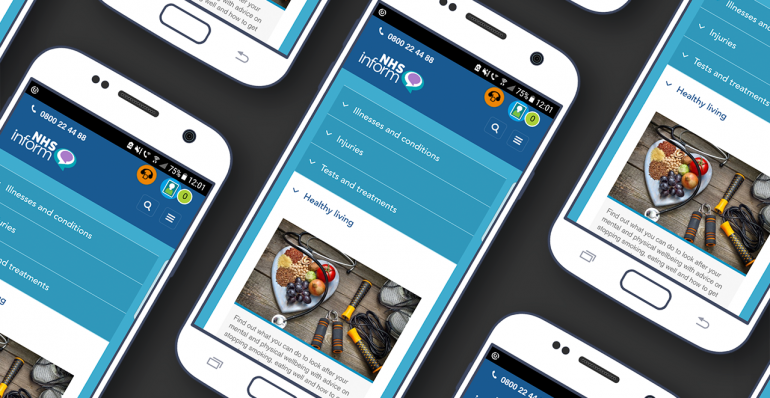 The SCPN signed up as a stakeholder to the NHS inform website redesign and we are happy to share with you their new Communications Toolkit and Digital Assets.
The website – www.nhsinform.scot – has been fully redesigned bringing a range of new content and features to help people manage their own health and wellbeing.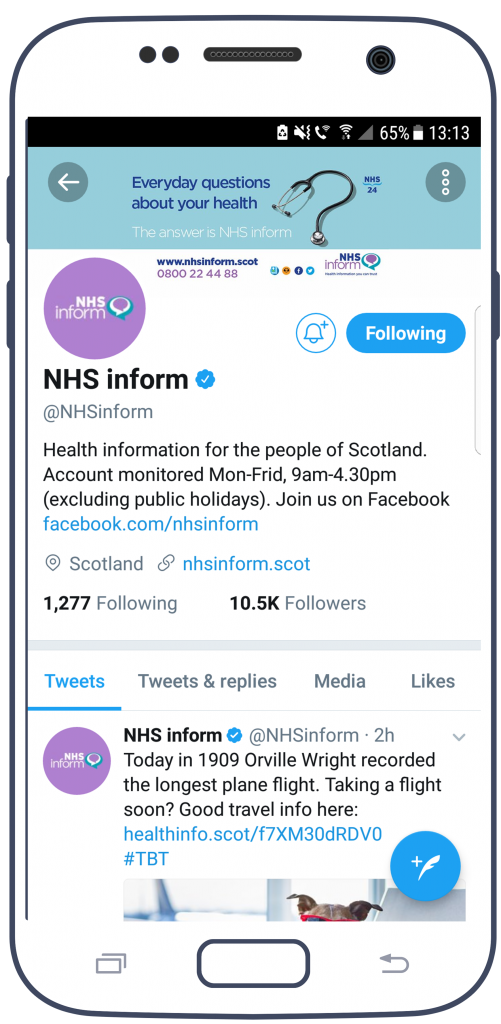 Accordingly, a new Communications Toolkit and Digital Assets have been created to support the promotion of the redesigned service. Within the documents you will find:
content for newsletters
social media messages using
hashtag #nhsinform
samples of images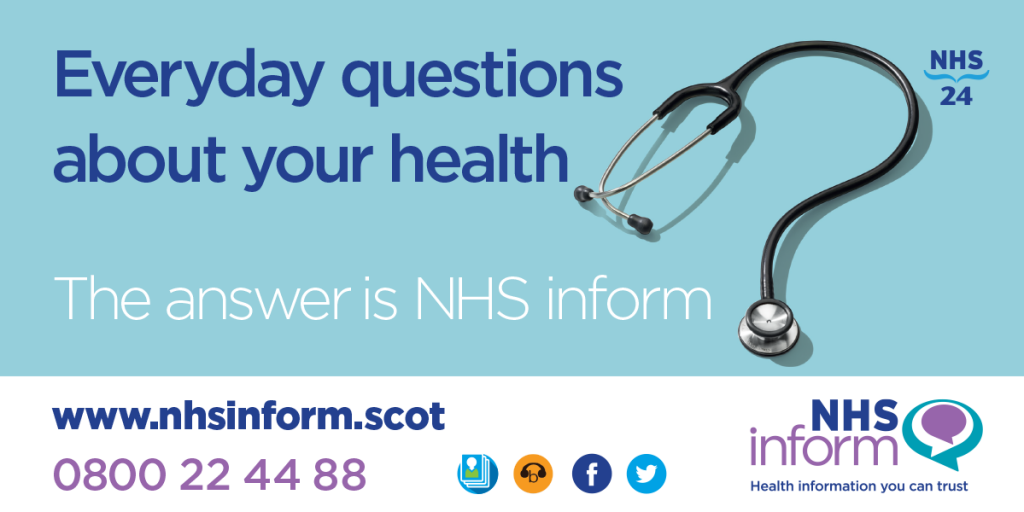 Can you or your organisation use these to help support the promotion of the NHS inform service over the next few months, particularly in any communications aimed at the general public e.g. newsletters, blogs, events, posters etc.? If you would like any resources/images for your service, please do not hesitate to get in contact. Email HISPartnership&EngagementTeam@nhs24.scot.nhs.uk.
---
This article was originally published in The SCPN Newsletter Volume 8, Issue 3. Read the digital newsletter below using Issuu, or feel free to download the PDF.
View the PDF