Obesity Action Scotland- The Mouse that Roared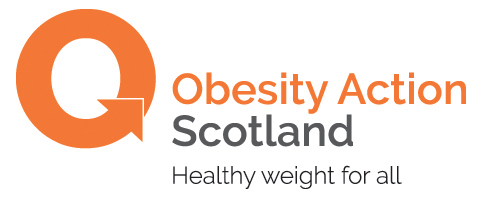 Lorraine Tulloch, Programme Lead – Obesity Action Scotland
Despite being small as a mouse Obesity Action Scotland has had significant impact. Policy around obesity prevention has been moving at lightning speed and we have had to be resourceful, flexible and innovative to respond and have influence.
On our creation we were challenged with making a difference in the biggest public health threat of modern times. The health consequences and impact of overweight and obesity are significant and you most likely observe and deal with them in your everyday work.
As health advocates we focused on the everyday environment to stack the odds in favour of staying a healthy weight. That meant our top priorities quickly became tackling the food environment and actions of the food industries daily barrage of advertising and promotion of junk food. Only when these are rebalanced will we start to enable everyone to make healthier choices. Currently the element of choice is skewed in favour of unhealthy food through its price, positioning and advertising.
The last four years have brought exciting changes in obesity policy. We worked through Scottish Parliamentary elections, policy commitments and policy development to ensure that key priorities are featured in the Diet and Healthy Weight Delivery Plan from Scottish Government. We worked with UK partners to influence the childhood obesity work of UK Government, and watched that work translate into commitments and consultations to improve the food environment. We have seen commitments to tackle price and location promotions in retail and out of home eating settings, commitments to restrict advertising and to ensure calories are displayed in out of home settings. We now need to make sure those commitments turn into effective policy and legislation.
Our work is not done, far from it. We have a long way to go to ensure that healthy food is affordable, accessible and acceptable and to tackle the many environmental drivers of overweight and obesity. But the mouse that is Obesity Action Scotland has roared and will continue to roar until we see the change needed to ensure the best odds of staying a healthy weight.