'Our children's heroes shouldn't be billboards and ambassadors for alcohol brands'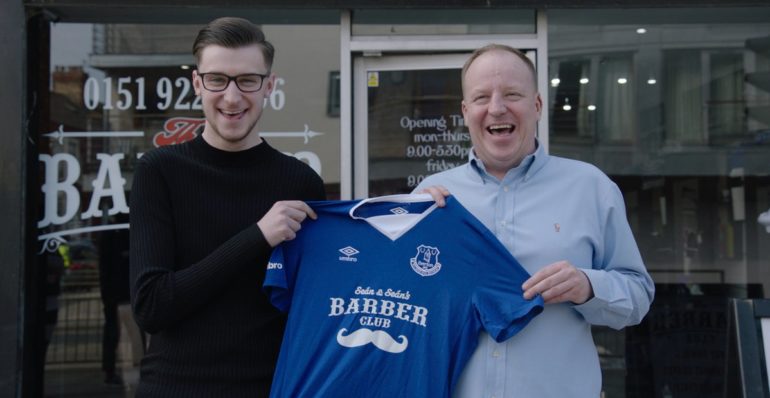 The SCPN recently came across this heart-warming story of the little man (backed by a group of alcohol campaigners) taking on the might of an international brewing empire. Everton FC is the last remaining football club in the English Premier League to have alcohol sponsorship emblazoned on their shirts. Big Alcohol is a worldwide network of NGOs dedicated to exposing the truth about the unethical business methods of the alcohol industry.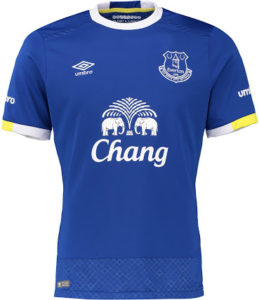 Big Alcohol approached a barbers shop situated close to Everton's Goodison Park to invite them to take part in a project which would see their logo take the place of Chang beer's when their long term sponsorship deal runs out next year.  A crowdfunding campaign has been started to raise the 23 million dollars required to outbid Chang. Lifelong Everton fans, the barber shop owner Sean and his son (also Sean), a barber, were delighted to become involved with the project.
Alcohol sponsorship doesn't just make adults interested in the alcohol brand, but children even more so and The Barber Shop Seans feel that the children of Liverpool, the UK and indeed the world deserve more.
If you would like to get more detail or support this campaign please visit the Indiegogo page, and to spread the word on social media, use the hashtag #OutbidChang.
---
This article was originally published in The SCPN Newsletter Volume 7, Issue 3. Read the newsletter below using Issuu, or feel free to download the PDF…
View the PDF