WCRF CUP Continuous Update Project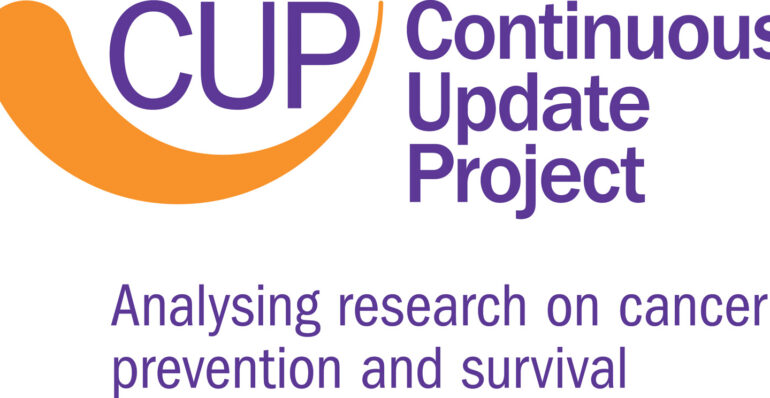 This work builds on the ground-breaking Third Expert Report and accompanying Cancer Prevention Recommendations, published in 2018 [https://www.wcrf.org/diet-and-cancer/]. Despite progress towards understanding cancer prevention, there is still much to learn. In addition, with improved diagnosis and treatment, there is a growing population of people living beyond cancer. Therefore, it is important to understand how diet, nutrition and physical activity can improve long-term health and prolong survival after a cancer diagnosis.
The findings from the First, Second and Third Expert Reports have been remarkably consistent, giving confidence that WCRF/AICR's Cancer Prevention Recommendations are firmly evidence-based. Rather than reviewing the evidence in the same way, simply to confirm what we already know, future reviews (relating to cancer incidence and survival) will be more targeted. Review topics will be identified, through a process of systematic data scanning, as those most likely to generate new knowledge.
The new programme of work is arranged into four areas and some highlights are included below:
Cancer incidence: These reviews continue to be central to the CUP. Novel topics include the impact of diet, nutrition and physical activity exposures over the life course, and of specific dietary and lifestyle patterns.
 Cancer survivors: Reviews will focus on the impact of diet, nutrition and physical activity on long-term health after a cancer diagnosis. Future reviews include childhood cancers.
 Cancer mechanisms: Aims to develop a clearer understanding of how diet, nutrition and physical activity influence cancer. WCRF/AICR will collaborate with the International Agency for Research on Cancer.
Obesity: Obesity increases the risk of numerous cancers, so remains a focus. The work additionally includes risk factors for obesity in adolescence, childhood and early life.
Further information: https://www.wcrf.org/diet-and-cancer/continuous-update-project/