The ActWELL study – breast screening could act as "trigger" for lifesaving lifestyle changes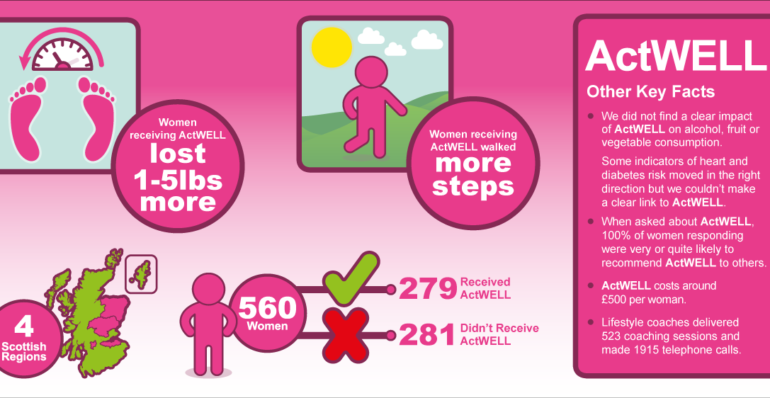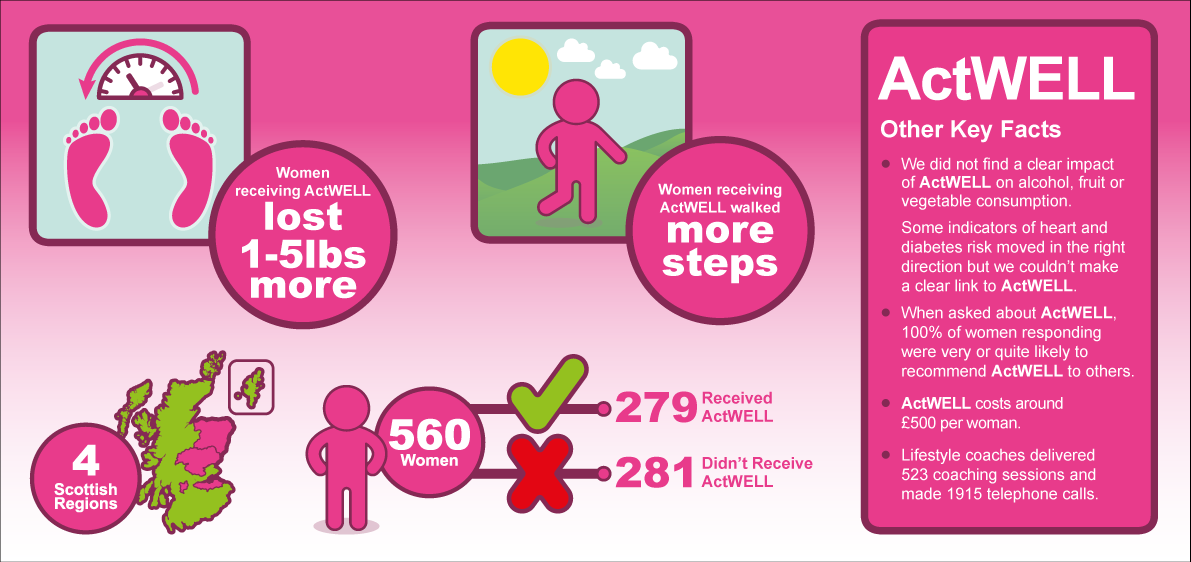 The aim of the ActWELL study was to measure how well a weight management programme (ActWELL), delivered by Breast Cancer Now (BCN) lifestyle coaches, was at helping women lose weight and become more physically active. It is estimated that around 30% of breast cancers in post-menopausal women are related to lifestyle, while a sustained weight loss of between 2-4.5kg is associated with an 18% lower risk of breast cancer.
The study recruited 560 women, at routine breast screening appointments, with 278 in the lifestyle programme and 281 in a comparison group, receiving standard care (i.e. no offer of support). ActWELL was delivered by volunteer lifestyle coaches managed by the charity BCN. The study results showed that being on the ActWELL programme doubled the likelihood of a clinically significant weight loss at 12 months, offering a significant potential to decrease breast cancer risk.
In addition, nearly all participants (99.7%) said being offered an opportunity to participate in a lifestyle programme when attending breast screening appointments would make no difference or increase likelihood of re-attending. In other words, breast screening appointments do provide an opportunity for prevention initiatives without affecting women's thoughts about reattendance at screening itself.
The study was funded as part of the Scottish National Cancer Strategy as an investment in cancer prevention, with a commitment to consider the results seriously by the Scottish Government.
For more details visit the study website here