Scandinavian Roasted Carrot Pate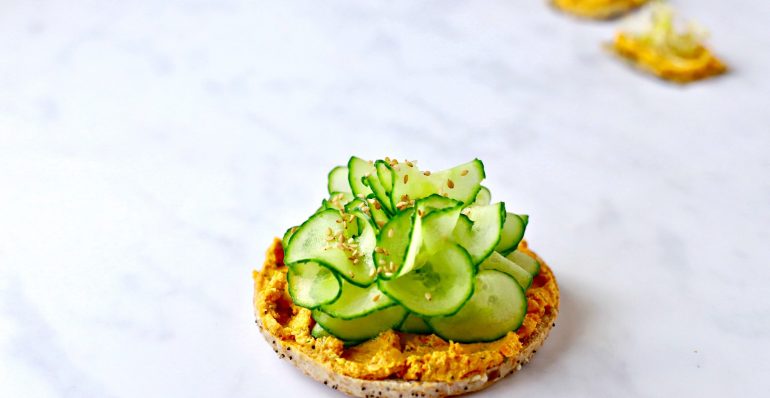 By Kellie Anderson MSc, kelliesfoodtoglow.com
Roasted carrots meet soft cheese (vegan or dairy) and fresh dill to become more than the sum of their parts in this Scandinavian influenced
pâté. Spread it or use as a dip.
Simple, and simply delicious.
• 2 tsp olive oil
• 500g carrots, scrubbed, topped and tailed (peeled if not organic)
• 100g cottage cheese or soft cheese
• Zest of half a lemon and about 2 tsp of the juice (adjust to taste)
• 2 tbsp chopped fresh dill or 1 rounded tsp dried dill + extra for garnish
• 1/8 tsp freshly ground cardamom – optional
• A few grinds of pepper
Method
Preheat the oven to 160C fan/180C/350F.
1. Cut the carrots into evenly sized batons. I cut medium carrots into 8 pieces. Toss the carrots in the oil and lay on a baking tray. Place the tray in the oven and roast the carrots for 30 minutes, shaking the tray once.  Remove the tray from the oven and let the carrots cool for a few minutes.
2. Pop the roasted carrots into a food processor or blender along with the cheese, dill, lemon zest and juice, the salt and pepper. Add the cardamom if using, too. Blend until you get a mostly smooth or very smooth consistency. I like a little bit of texture. You will have to scrape down the sides of the blender or food processor once or twice.
Serve as a sandwich filling, with crispbreads, slices of rye bread, or as a dip for vegetables. The pâté will keep for a week in the refrigerator.