SCF Prize & Evans Forrest Medal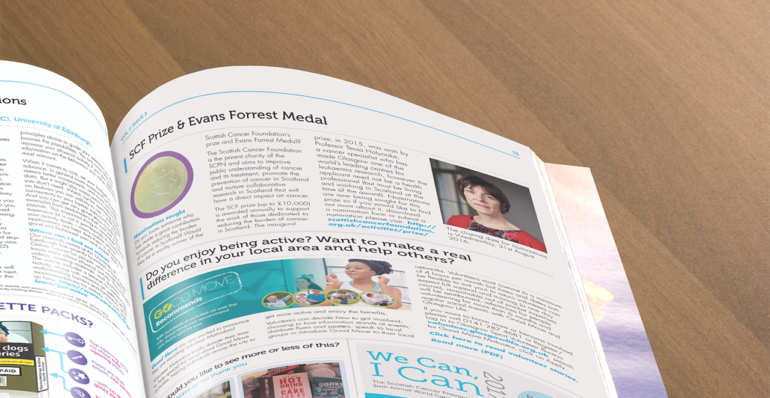 Nominations sought

Do you know someone who has made a great contribution towards reducing the burden of cancer in Scotland? Would they be a worthy winner of the Scottish Cancer Foundation's prize and Evans Forrest Medal?

The Scottish Cancer Foundation is the parent charity of the SCPN and aims to improve public understanding of cancer and its treatment; promote the prevention of cancer in Scotland and nurture collaborative research in Scotland that will have a direct impact on cancer.

The SCF prize (up to £10,000) is awarded annually to support the work of those dedicated to reducing the burden of cancer in Scotland. The inaugural prize, in 2015, was won by Professor Tessa Holyoake, a cancer specialist who has made Glasgow one of the world's leading centres for leukaemia research, however the applicant need not be a health professional (but must be living and working in Scotland at the time of the award).
Nominations are now being sought for this prize so if you would like to find out more about it, download a nomination form or submit a nomination please visit: http://scottishcancerfoundation.org.uk/activities/prize/.

The closing date for nominations is Wednesday, 31st August 2016.
---
This article was originally published in The SCPN Newsletter Volume 7, Issue 3. Read the newsletter below using Issuu, or feel free to download the PDF…
View the PDF