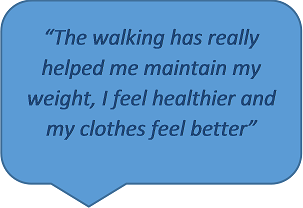 By Stephanie Gallant, Trial Manager
The ActWELL study is into the final stages of recruitment. So far, nearly 3500 women have expressed an interest in taking part across our four breast screening centres; Aberdeen, Dundee, Edinburgh and Glasgow. We have recruited 450 of the 550 women we need to take part  and we expect to finish recruitment on time in August. Aberdeen have done so well that the screening centre has now stopped discussing the study with women attending for routine screening. The intervention delivery is well underway  with our Breast Cancer Now volunteer
coaches seeing women in leisure centre locations across the four cities. We've had some excellent feedback from participants who are enjoying the ActWELL programme.