What the papers said and what the expert didn't say – red and processed meat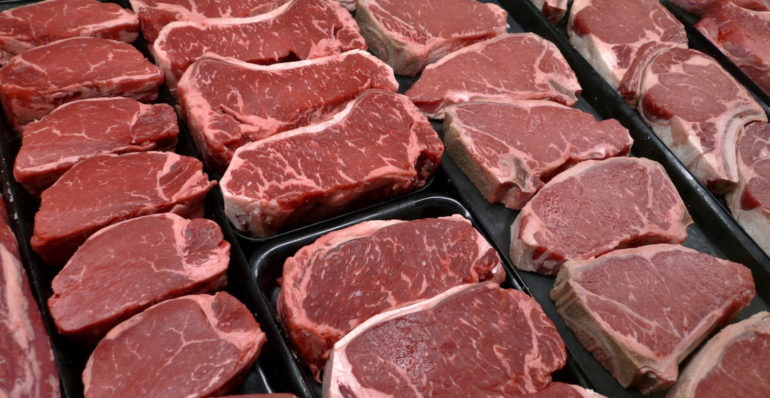 Professor Annie S. Anderson, Professor of Public Health Nutrition, University of Dundee
No one interested in cancer prevention could have missed the media coverage on the cancer risks associated with the consumption of processed and red meat. There is probably a doctoral thesis on how misleading the media can actually be. Here is my own personal example:
I was called by a journalist working for a local paper to discuss the recent report by the International Agency for Research in Cancer (IARC) (summarised in the Lancer paper http://www.sciencedirect.com/science/article/pii/S1470204515004441). We agreed that she would type up what I said and that I would see her copy before going to press. She duly sent copy which by and large reflected what I said and required a couple of very minor tweaks.
The expert said
Your bacon eating days may be behind you, but (a small) steak might still be on the menu
There is enough evidence that processed meat increases our cancer risk – we really need to look at how much of it we eat
These cancers develop from an interaction between genetic risk combined with many aspects of We can't do anything about our genes so it seems wise to stack the odds against the development of bowel cancer by taking care over our lifestyles
The expert DID NOT say
"Keep fry-ups on the menu but not too often"
Which is what the headline said (with a very large picture of fried processed meats).
In response to my letter of complaint, the Editor agreed that I had not been asked about fry-ups but they thought this relevant for a Dundee audience….
Bottom line…
Avoid processed meats (including ham, bacon and salami) – if you currently eat these sort of meats – eat at little as possible and think of alternatives (spicy chicken, veggie sausages)
Limit intake of red meat (including beef, lamb and pork) – if you currently eat red meat – eat no more than 500 g (cooked weight) per week for example restrict meat to every other day rather than an everyday occasion
Fry ups add calories… most of us eat more of these than we need – think again!