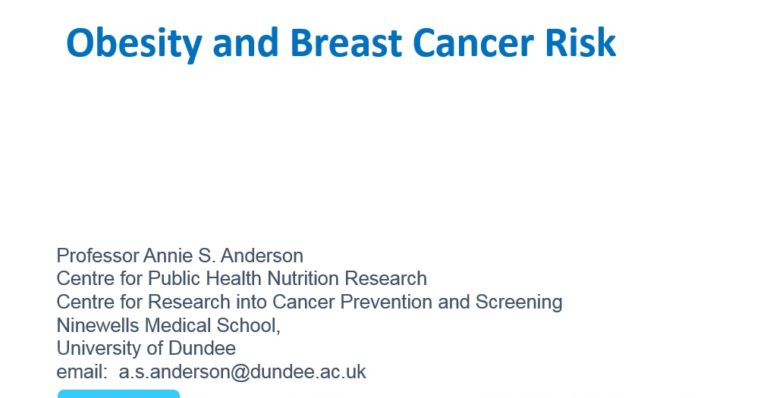 The SCPN is delighted host a webinar discussing Obesity and Breast Cancer Risk.
Join Professor Annie Anderson, SCPN CO-Director and Professor of Public Health Nutrition, on the 25th of February from 3pm.
Update:
Thank you to those who joined us on Tuesday, for those who missed the webinar you can watch it now at the link below.