#HealthyShelfie 2016: Happy Burns Night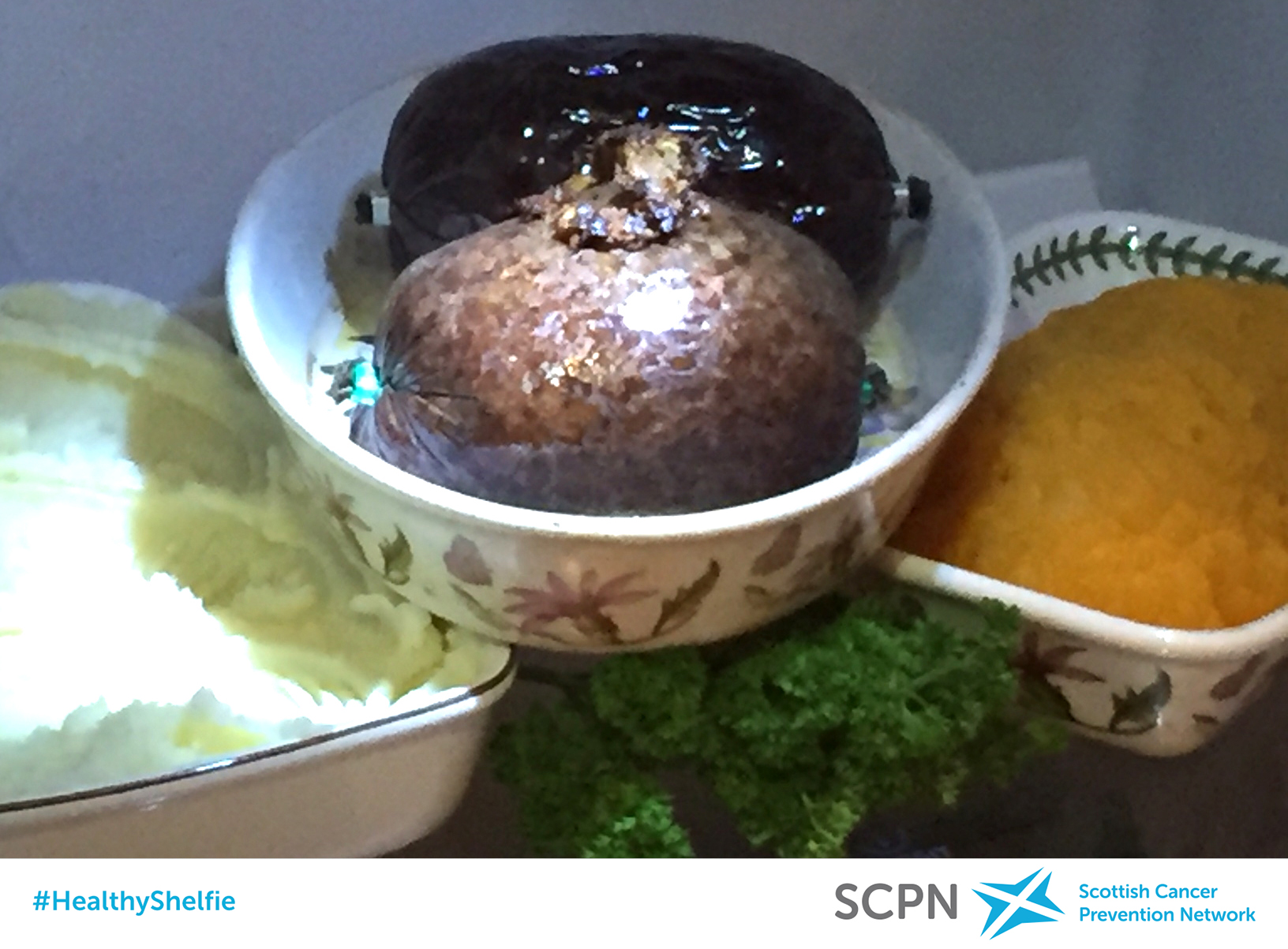 Happy Burns Night! Don't worry though, before you mention it, our #HealthyShelfie haggis is processed meat free, as talked about in our latest blog 'The New Traditional'. Whether you're eating veggie haggis like us, or the traditional (as part of a balanced diet), have a braw night!
"Fair fa' your honest, sonsie face,
Great chieftain o the puddin'-race!
Aboon them a' ye tak your place,
Painch, tripe, or thairm:
Weel are ye worthy o' a grace
As lang's my arm."
Read the rest of Address to a Haggis here.
Do you have a #HealthyShelfie to share? Let's get everyone talking about cancer prevention by sharing on Twitter, Instagram, Pinterest or Facebook.
The European Code Against Cancer diet recommendation says "Avoid processed meat; limit red meat and foods high in salt. There is strong evidence that people can reduce their risk of cancer by adopting healthy dietary and activity behaviours. In European populations, people who follow a healthy lifestyle that adheres to the recommendations for cancer prevention have an estimated 18% lower risk of cancer compared with people whose lifestyle and body weight do not meet the recommendations."
Read the Code