Pears with Fresh Raspberry Coulis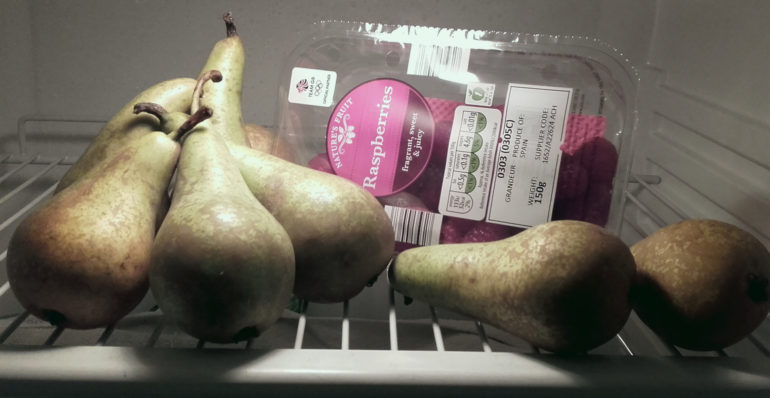 16
May 17
Recipe for pears with fresh raspberry coulis created for #HealthyShelfie 2016.
Ingredients
4 Large Pears
300ml/0.5pt Fresh Orange Juice
1 Bay Leaf
Small Piece Cinammon Stick
1 tbsp Clear Honey
250g/8oz Fresh Raspberries
Method
Peel and half pears and core them. Place in a saucepan with the orange juice, bay leaf, cinnamon stick and honey. Cover the pan and simmer gently for 10 minutes.
Turn the pear halves over in their cooking liquid, cover the pan, and leave them to cool in their liquid.
Blend raspberries in liquidizer until smooth. Add enough liquid from the pears to give a thin coating consistency.
Arrange the drained pears in a shallow serving dish and trickle over the prepared sauce.

Find Similar Recipes:
Dessert