Thai Sweet Potato and Carrot Soup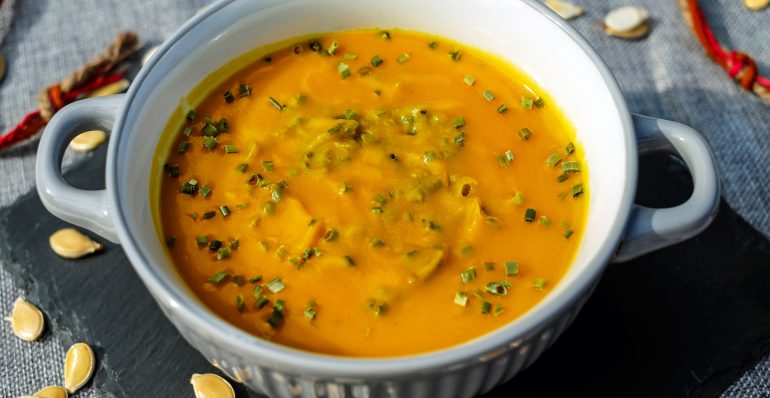 16
Jan 18
Ingredients
3 Sweet Potatoes, chopped finely
2 Onions, peeled and finely chopped
1 Garlic clove, peeled and chopped
1 piece of root Ginger, peeled and chopped
1 tin Coconut Milk
1 Vegetable Stock Cube, dissolved in 300ml of hot water
1/2 tsp Chilli flakes
Method
Heat 3 tablespoons of oil in a large pan.
Fry the onion with the lid on the pan for 4 mins, do not let them burn.
Add ginger, garlic, chilli, sweet potato, carrot and coconut milk and stock mixture.
Replace pan lid and cook for 15 - 20 mins or until sweet potato is soft.
Blend, season to taste and serve.

Find Similar Recipes:
Soup